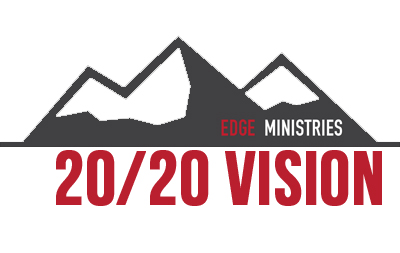 Click here for more information on our 20/20 Vision and how to get involved in helping to make a change.
Latest Articles
A Prayer for your Bedroom A short prayer to help you keep your bedroom consecrated to God's Design for marriage. Hebrews 13:4 (ESV) Let marriage be held in honor among all, and let the marriage bed be undefiled, for God will judge the sexually immoral and adulterous.
How to Stay Connected During the Holidays Happy Holidays Require Planning Communicate and Connect
Marriage is a Grand Adventure While writing this blog I came across several quotes about adventure. We have come to look every day for adventure. Some are small and just seem to show up as a sweet gift, other adventures we dream about and plan with many details.
Upcoming Events
May 30, 2019 - Men on the EDGE - Men on the EDGE - Thursday Morning Gathering
June 6, 2019 - Men on the EDGE - Men on the EDGE - Thursday Morning Gathering
June 13, 2019 - Edgy Women - Edgy Women Monthly Meeting
June 13, 2019 - Men on the EDGE - Men on the EDGE - Monthly Thursday Night Meeting
June 15, 2019 - Date Night with a Purpose - Date Night with a Purpose Keeping Your Marriage Safe and Secure by God's Design